You'll need a weapons license to drive Hennessey's 25th Anniversary Mustang.
They're only making 25 so you'd better be quick with the wallet.

Power:
HPE800 Supercharged 5.0L V8 Engine Upgrade
804 bhp @ 7,000 rpm
648 lb-ft torque @ 4,400 rpm
Performance:
0-100 kph: 3.1 sec.
¼ mile: 10.7 sec. @ 213 kph
Top Speed: 333 kph
"Hennessey is a Texas tuning shop famous for creating Texas-sized horsepower numbers and for modifying super cars that will steal a Bugatti Veyron's lunch money." - TopGear USA
Checkout the direct links below to read on...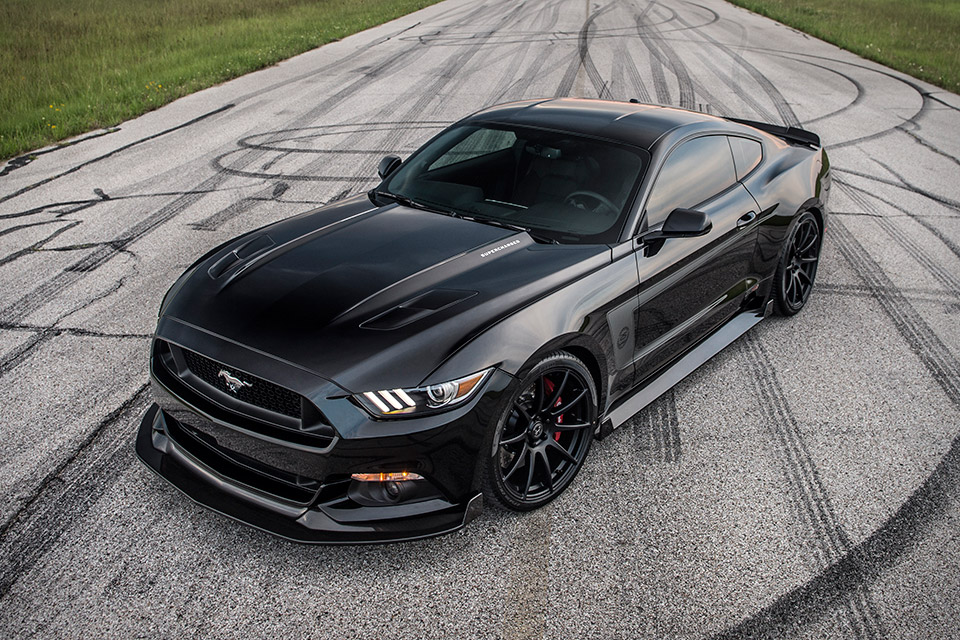 Created to celebrate a quarter century of Hennessey's performance-oriented business, the Hennessey 25th Anniversary HPE800 Ford Mustang is a limited edition beast of a muscle car. It starts with a 2.9L supercharger that sits atop the 5.0L V8, combining with the carbon fiber induction system and axle-back exhaust to pump out over 800hp, good for a 0-60 time of 3.1 seconds and a top speed of nearly 208 mph. Otherwise, the car is set apart from other HPE800 models by the special badging on both the interior and exterior, and the fact that it's limited to just 25 cars. Available in both convertible or hard top configurations, with your choice of manual or automatic transmission.


Introducing the Hennessey 25th anniversary edition HPE800 Supercharged Ford Mustang. Since 1991 John Hennessey and his team have been making fast cars faster. To celebrate 25 years of being in business, John Hennessey and Hennessey Performance are offering a special edition 25th anniversary Ford Mustang with over 800 horsepower
---